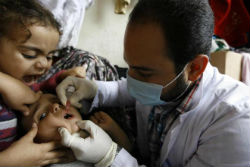 InterHealth USA (IHUSA) is the registered US company working in collabortion with InterHealth Canada, a leading global healthcare management firm.
In furtherance of the collective global objectives of InterHealth Canada and its partner companies, IHUSA develops and manages US based projects and partnerships with federal and state governments, non-government organizations, universities and healthcare institutions that advance healthcare systems, medical education, scientific research, and medical technologies.
From bench to bedside and beyond, IHUSA leverages the established work, experience, and financial capabilities of ICL and its partners to enhance positioning and ensure success across the entire spectrum of health.
IHUSA…
capitalizes on comprehensive consortium expertise, structures, logistic support, communications and clinical resources for surgery, post operative care, and training through the highest levels of service at consider cost savings for governments.
enable government clients to prudently leverage leading private sector expertise and investment to serve public policy goals— specifically the provision of high quality, affordable preventive and curative care while also providing the medical training and research that builds capacity to meet the growing demand over time.
utilizes Corporate Social Responsibility and humanitarian aid features for cost saving techniques and pathways for operations through diverse in-kind support.